A Lisa Hernandez love triangle? Social media would have you think so.
Cristiano Ronaldo may want to keep a low profile after he was snapped alongside Floyd Mayweather Jr's ex, Liza Hernandez.
Hernandez reportedly dated Mayweather back in 2015, before the couple ultimately went their separate ways.
The model may have moved on though, after being snapped at the Bernabeu.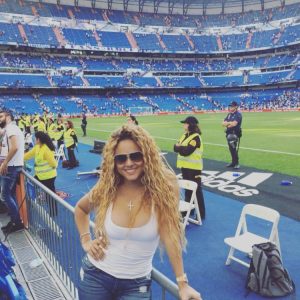 Though not pictured alongside Ronaldo, the pair have previously met, fuelling speculation that an off-camera encounter may have occurred this time around.
Hernandez was in Madrid to watch Los Blancos draw with lowly Eibar in a result that has heaped pressure on manager Zinedine Zidane and his star man.
However, that's nothing compared to the potential wrath facing CR7, should Mayweather put two and two together and make five when it comes to his ex.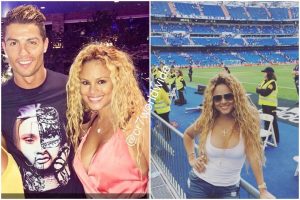 Though there is little to suggest Ronaldo and Hernandez are an item, the sight of the two together is unlikely to be well-received by the boxing legend.
Ronaldo, meanwhile, may have problems of his own, given that he is supposed to be dating ex-Miss Spain Desire Cordero.
All this and the Portuguese has yet to hit his stride on the pitch, as he continues to recover from the injury that cut his appearance in the final of Euro 2016 short.
Ronaldo has scored three goals in six appearances for Real this season which, while a solid total, is below the standard he has set in the seasons previous.
Perhaps Hernandez can help him rediscover his scoring touch both on and off the pitch.