From Monica Bellucci to Eva Green…
Daniel Craig's near-decade run as 007 looks to be finally at an end.
The actor's very first Bond Girls, Caterina Murino, has admitted that the pressure probably got to her Casino Royale co-star in the end.
"It's hugely stressful being Bond. There's a lot of money involved, so that also brought more tension – and a lot of that tension was on Daniel," she told the Sunday People.
"It's not easy to go back time and time again. It can be tiring to keep trying to find new things in the same role. I can understand why Daniel would not want to return."
While Craig has probably had the most consistent run of any 007 actors, he's also had some of the most impressive Bond Girls in the series. Forget about the flimsy shrinking violets of the Connery/Moore era – these are more than a match for Craig's spy.
Here's a look back at the Bond Girls who shaped his 007 tenure…
10: Caterina Murino – Casino Royale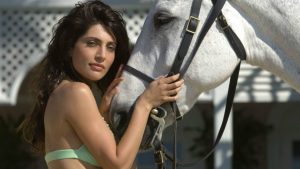 Murino's Solange was seduced by 007 after he beat her husband at poker and won his Aston Martin. She met a gruesome end after the scorned hubby discovered the betrayal.
9: Tonia Sotiropoulou – Skyfall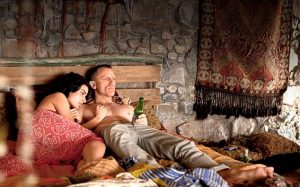 After getting a bullet to the shoulder and falling to his (presumed) death at the start of Skyfall, Bond revived himself with the help of Greek star Tonia Sotiropoulou. Just what was needed.
8: Stephanie Sigman – Spectre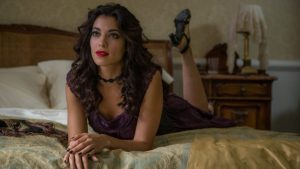 Mexican film star Sigman was the masked woman who took Bond to her hotel room at the start of Spectre. Turned out it was all a ruse by 007 to get a clear rooftop shot at a terrorist across the way.
7: Olga Kurylenko – Quantum Of Solace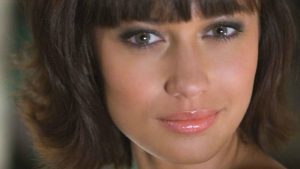 Kurylenko played Camille Montes, a kick-ass Bolivian secret agent who, like Craig's Bond, had a score to settle against crime syndicate boss Dominic Greene. The pair made one hell of a formidable team
6: Monica Bellucci – Spectre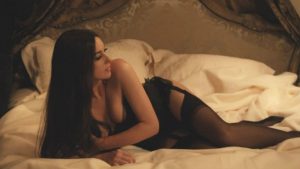 After being turned down for a Bond Girl role in Tomorrow Never Dies, Bellucci righted this wrong by appearing as an assassin's widow in Spectre. At 50, she's in the record books as the oldest ever 007 squeeze. Still one of the sexiest, though.
5: Bérénice Marlohe – Skyfall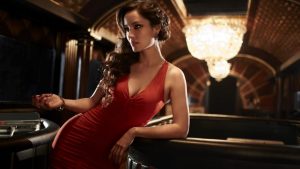 Bond's duel with Javier Bardem's sinister Silva was inevitable after he seduced his "associate" Séverine in the shower. Red hot French actress Marlohe made her a small but memorable part of Skyfall.
4: Gemma Arterton – Quantum Of Solace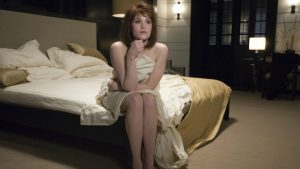 One of the Brit star's first big-screen roles was as Strawberry Fields in Quantum Of Solace. Her screentime was short but sweet, but she found time to tip her hat with a crude oil riff on that Goldfinger death.
3: Naomie Harris – Skyfall/Spectre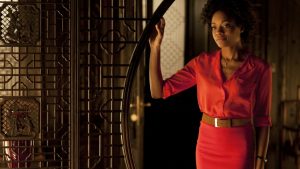 Miss Moneypenny had always been stationed behind a desk in previous Bond films, but Harris reinvented her as a no-nonsense field agent who's a crack shot with a sniper rifle.
2: Léa Seydoux – Spectre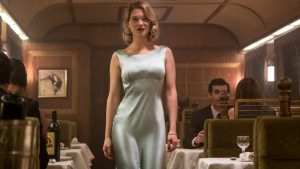 The daughter of a foe-turned-friend, Seydoux's Madeleine Swann helped 007 foil his arch-nemesis Blofeld (Christoph Waltz) in Spectre. Swann even convinced Bond to quit the spy life and drive off with her into the sunset.
1: Eva Green – Casino Royale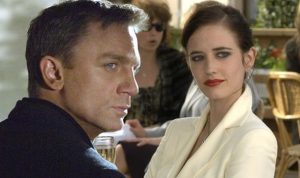 Bond had his heart shattered by Green's Vesper Lynd. Vesper's betrayal defined pretty much everything about Craig's 007 – and she was played with devastating sexiness by French actress Green.