This is one of those movies that might not have hit it as big as it did had it not been for COVID-19.  It's an erotic thriller based on a Polish novel of the same name, written by Polish author named Blanka Lipińska.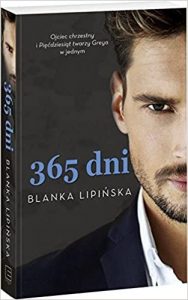 It was probably one of the most popular shows on Netflix this year. And considering it was a low budget movie that wasn't even made in English, that's saying something.
For American audiences, the movie was dubbed in English. It falls under the "mafia romance" genre, which for romance novels is quite popular. The movie has made a superstar of Michele Morrone, who plays the character, Massimo Torricelli. In July it was announced he landed a 6 figure modeling gig, working with designer Paul Marciano of Guess.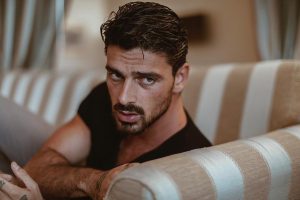 What made the movie so shocking is that it included not only the passionate scenes from movies like Fifty Shades of Grey, but it also included explicit sexual scenes as well. In what's probably the first sex scene of the movie, Massimo is on a private jet and steps behind the curtain with the flight attendant, who gives him a blowie, but it goes so much further. He just f**k's her face. She chokes on his d**k. Don't get me wrong, the scene was well shot and very realistic, but that's sort of the point … it was in fact quite realistic. It's not something you get to see in most movies that aren't featured on an adult site.
The movie follows Massimo Torricelli, a mafia boss who abducts Laura, a sales director. Massimo tells Laura she has 365 days to fall in love with him.
One big question viewers have after (and while) watching 365 DNI is whether or not the sex scenes are real. Many fans are convinced that they are, praising the chemistry between the two leads. Audiences aren't complaining, but they are still curious! A fan asked Michele Morrone (via Twitter), who portrays Massimo in the movie about the sex scenes, asking if they were real. Morrone replies , that it looks real because they are good actors, but that they are not.
A part two and possibly three, as the book is a trilogy, is currently in production, with a few delays due to Covid-19. Production was confirmed via Instagram.
365 Dni actors Anna Maria Sieklucka and Magdalena Lamparska, who played Laura and Olga in the Netflix movie. In a Polish-language Instagram Q&A, the stars were asked when the sequel would start shooting. Sieklucka said: "We will not be able to go abroad to shoot this year because of the pandemic. You must be patient and wait. It will probably be next year. We do not know exactly when we will be able to start."

Lamparska, meanwhile, added: "Everything has stopped. The situation is similar in every country. The film industry has just frozen. A trip to another country, especially to Italy, would be too risky for the Polish crew at the moment."
If all goes well, 365 DNI part 2 will hit Netflix in late 2021 or early 2022.