Some McDonald's menu secrets are better-kept secret.
It's called the Land, Sea, and Air Burger and to all intents and purposes, it's the biggest and best-kept secret on offer at the Golden Arches.
According to #HackTheMenu, the go-to website for anyone seeking something a little different from their next trip out for fast food, this is a secret menu item unlike any other.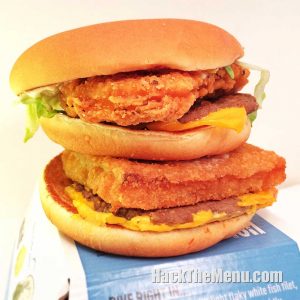 Essentially a burger containing not only a beef pattie (land) but also a Filet-O-Fish (sea) and a McChicken (air… just about) for good measure, this may well be the biggest thing on offer at McDonald's.
The construction process is simple enough. Customers must start by ordering a Big Mac, Filet-O-Fish, and McChicken all at once.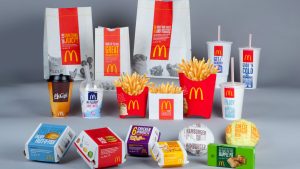 Start by removing the patties from the McChicken and Filet-O-Fish, with the extracted contents then added into the Big Mac bun to create one epic tower of a burger.
There are even options to supersize the Land, Sea, and Air Burger either with the discarded Filet-O-Fish and McChicken buns or, and this is brilliant, with some fries to create the ultimate McDonald's monster.
"In our opinion, the Land, Sea, and Air Burger is more than enough to satisfy anybody's appetite," the #HackTheMenu website explains.

"When ordering, don't forget to order a big drink to wash it down!"
Costing around $8-$10, this particular secret could change the way you view McDonald's forever. Just make sure you turn up with an empty stomach.